OneSearch is a search platform to find all resource types from different sources. It has 2 search modes:
Simple Search

(Find known items or resources for a topic roughly)
Type title, author or keywords, and press 'Enter' on your keyboard


Advanced Search

(Find comprehensive resources for a topic)
1. Click "Advanced Search"
2. Enter search query, and then click "Search"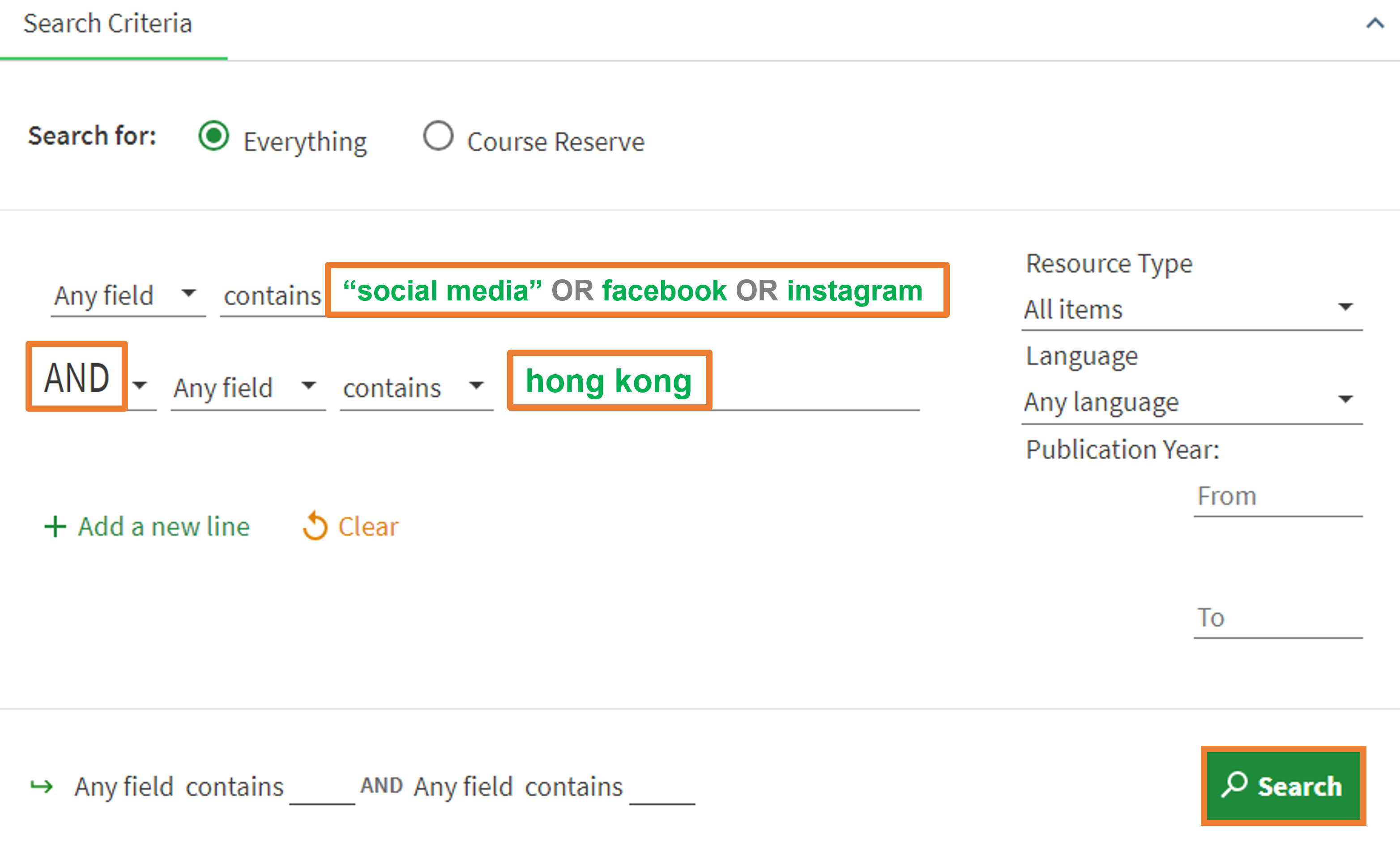 Refine results
e.g., select specific resource type, publication year, and then click "Apply Filters"